Brian Lagotte
---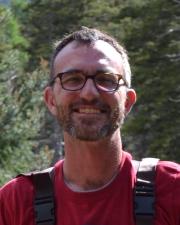 mentor. supportive. liverpool fan.
Contact Info
Summerfield Hall, Room 206
Lawrence
1300 Sunnyside Avenue
Lawrence, KS 66045
---
Biography
—
My role at KU is an Assistant Teaching Professor and the Director of Undergraduate Studies in the Center for Global and International Studies. As the current Faculty Fellow in the UCC, I hope to extend my knowledge of the resources in the career center, help other faculty around campus utilize career resources, and—my favorite—offer career coaching to students.