Christie Phillips
---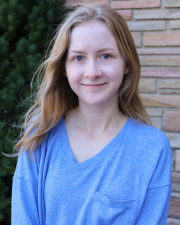 artist. mental health advocate. friend.
Contact Info
Summerfield Hall, Room #206
Lawrence
1300 Sunnyside Ave
Lawrence, KS 66045
---
Biography
—
Hello, my name is Christie, and I am a Student Ambassador for the UCC! I assist other students directly and indirectly with interview skills, building resumes, and increasing the confidence needed to meet their professional development goals.
Creative Works
—
Currently, I am a junior double majoring in Psychology and Dance. In my free time, I love to watch classic movies, paint, and take pictures of any sunset that I see.