Corey Cohn
---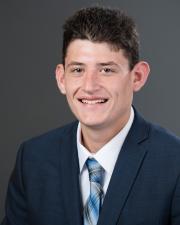 Digital Media Content Intern
explorer. learner. storyteller.
Contact Info
Summerfield Hall, Room #206
Lawrence
1300 Sunnyside Ave
Lawrence, KS 66045
---
Biography
—
Hi, I'm Corey. I'm a student living in Lawrence, KS pursuing a bachelors degree in business analytics. I am a fan of sports, meditation, travel, and food. 
 
At UCC I am a digital media content intern as well as editor for the Humans of KU social media account which is a project that showcases students around campus with engaging interviews focusing on passions, majors, dreams, internships, & more.