David Gaston
---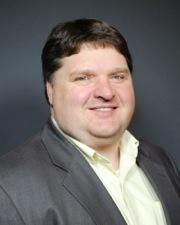 Assistant Vice Provost, Academic Success
career leader. educational entrepreneur. global pro.
Contact Info
Summerfield Hall Room 203
Lawrence
1300 Sunnyside Avenue
Lawrence, KS 66045
---
Biography
—
My name is David Gaston and I am currently the Assistant Vice Provost for Academic Success.
In my work, I may need to be a psychologist, a labor economist, a retailer, a salesperson, a management consultant, a politician, an academic, a marketer, a futurist, an entrepreneur as well as many other things. My primary job is to create a paradigm that allows me to communicate as a leader who we are, what we need to do, and how we are going to make it happen.
My mission is to assist college students in their efforts to lead more meaningful, purposeful lives.
Education
—
Ed.D. in Educational Leadership and Policy Studies, University of Kansas, 2021
M.A. in Leadership, Higher Education, University of Mississippi, 1996
B.S. in History, Education, University of Central Arkansas, 1991
Awards & Honors
—
2010, National Association of Colleges and Employers Chevron Award for Outstanding Achievement for Innovation, Finalist
2009, National Association of Colleges and Employers Chevron Award for Outstanding Achievement for Innovation, Recipient
2001, Southeastern Association of Colleges and Employers Outstanding New Professional Award
Service
—
National Association of Colleges and Employers
2013-2014, Diversity Research Team, Co-Chair
2012-2013, National Conference Committee
2011-2012, Principles for Professional Practice Committee
2010-2011, Leadership Advancement Program Committee
2007-2008, Career Services Talent Pipeline Taskforce
2006-2007, Leadership Strategy & Sourcing Committee, Co-Chair
2005-2006, Technology Committee
2002-2003, Ethics Committee-Training
2000 Management Leadership Institute for Career Services Professionals
University of Kansas
2013-Present, Experiential Learning Collaborative
2009-Present, Edwards Campus Workforce Development Board
2005, 2012-2013, E-portfolio Task Force
2010 Design 4 Student Success Strategic Planning Team
2007-2010, Staff Fellows Professional Development Advisory Committee, Founding Member
2005-2006, University of Kansas Hispanic Association of Colleges &Universities Committee
Langston Hughes Elementary School 
2009-Present, Site Council
2013-2014, Site Council Chair
German-American Fulbright Commission    
2012, Host/Organizer, German Career Services Professionals Program, Lawrence, KS
2010, Fulbright Seminar for U.S. Administrators, Berlin, Germany
Southern Association of Colleges and Employers
2011, External Consultant, University of North Carolina—Greensboro
2009-2010, Consulting Services Committee Chair 2012-2013 Consulting Services Committee Interim Chair
2009-2010, Special Taskforce, Association Management Firm RFP
Southeastern Association of Colleges and Employers
2003-2005, Board of Directors, Director of Information Management
1999-2003, Leadership Development Committee Chair
2001-2003, Information Management Committee            
Hispanic Association of Colleges & Universities
2006, Scholarship Application Reviewer    
LIFT, Incorporated
2002-2004, Board of Directors (Regional non-profit community development organization appointed to administer $15 million budget for services and programs that serve the Northeast Mississippi area such as Head Start, Meals-on-Wheels, and the Retired Seniors Volunteer Program (RSVP))
Oxford-Lafayette County Chamber of Commerce 
1999-2004, Business Support Committee Chair        
University of Mississippi, CHAMPS/Life Skills
1997-2003, Career Development Sub-Committee Chair (Developed and administered first ever business etiquette dinner, raised $2,000 to offset expenses.)