Kayla Tran
---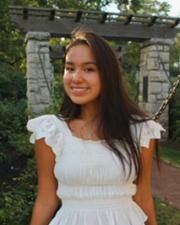 Career Center Specialist
Ambitious. Optimist. Boba lover.
Contact Info
Summerfield Hall, Room #206
Lawrence
1300 Sunnyside Ave
Lawrence, KS 66045
---
Biography
—
Hi! My name is Kayla and I am double majoring in Management Information Systems and Business Analytics. I am a front desk specialist at the University of Career Center. My favorite part about my job is meeting so many new people. In my free time, I enjoy playing tennis, working out, and watching movies.