Maggie Rouchka
---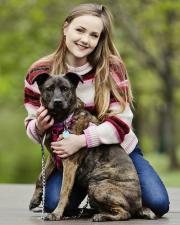 designer. day dreamer. dog lover.
Contact Info
Summerfield Hall, Room #206
Lawrence
1300 Sunnyside Ave
Lawrence, KS 66045
---
Biography
—
I am a senior majoring in visual communications design and minoring in business and art history. At the UCC, I work as a graphic design intern where my roles include creating graphics for all kinds of materials such as flyers, social media posts, and extra swag! By far, my favorite parts of the job are the creative freedom I get to have and the funny personalities I share an office space with.
Outside of the UCC, you can find me in Chalmers Hall, working at doggie daycare, or attending concerts.