Marshall Miller
---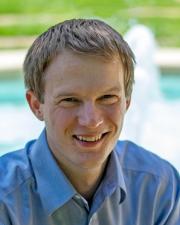 Event Coordinator
christian. whirlyball hall of famer. LOTR expert.
He/him/his
Contact Info
Summerfield Hall Room 203
Lawrence
1300 Sunnyside Avenue
Lawrence, KS 66045
---
Biography
—
I'm the Event Coordinator at the University Career Center and I'm responsible for putting on great events that will hopefully allow students to find their passion (and even a job!). In this role, I partner with employers and entities on campus to create and tailor events to help students navigate their college experience and set them up for success upon graduation.
Once I leave the office, you can find me disc golfing, playing softball, training for a race, or serving my church. I hope to visit every National Park in the US and see the Royals play in every Major League stadium. Serving others and pushing myself are the things that drive me most. Click the link to re-live one of the greatest moments in Kansas City history!
Education
—
B.S. in Sports Management, Communications, Valparaiso University, 2014