Savannah Robinson
---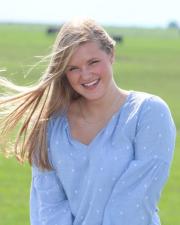 musician. peach tea enthusiast. animal lover.
Contact Info
Summerfield Hall, Room #206
Lawrence
1300 Sunnyside Ave
Lawrence, KS 66045
---
Biography
—
Hi my name is Savannah, and I'm one of the Career Center Specialists here at the UCC! I help students and alumni schedule appointments with career coaches, answer emails, phone calls, and walk through our website. I also assist students with their resumes!
Creative Works
—
I'm currently a sophomore here at KU studying biology and I'm on the premed tack. I love watching baseball (Go Royals!), getting boba tea with my friends, and I'm a proud plant mom.